Moving Boxes & Supplies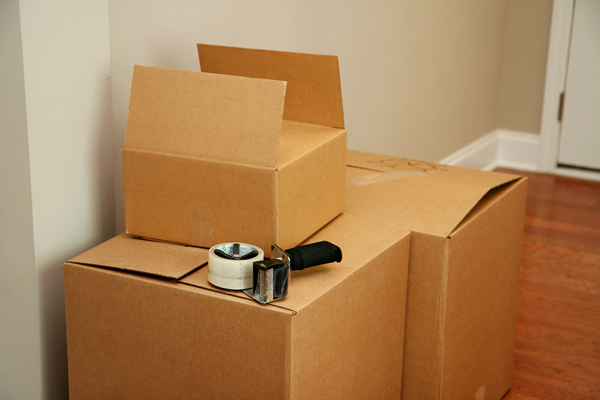 Any individual, family, or business preparing to move from one home or office to another should consider using a relocation company to ensure everything goes according to plan. At Bradtke Movers, we employ capable, hard-working, diligent workers that do everything in their power to make sure all the furniture and boxes find their way from Point A to Point B as efficiently and safely as possible. Loading, driving, and unloading obviously are part of that, but using the right sorts of packing supplies is every bit as important.
Why High-Quality Packing Supplies Are Essential
While plenty of people scrape together whatever cheap moving boxes and other packing supplies they can in the days and weeks leading up to the move, an old box can split or break on the way in or out of the truck, and if it isn't strong enough, it may not hold up to the weight of other boxes being stacked on top of it.
Furthermore, using the right kind of high-quality packing tape keeps the bottom from dropping out of boxes, while lining the inside of boxes—especially those with breakables or items of high value—with cheap bubble wrap or packing paper could dictate whether all your belongings make it to their new home in one piece.
There always are ways to save money throughout the moving process, but opting for cheap or battered packing materials is not one we recommend doing.
Supplies Available at Bradtke Movers
We offer a number of high-quality packing supplies, including:
Boxes
Our boxes come in four sizes, including:
Small Boxes (16 x 12 x 12)
These boxes are ideal for smaller knick-knacks you don't want mixed into larger boxes, but they're also ideal for small but heavy items, such as books, tools, small appliances, or canned foods.
Medium Boxes (18 x 18 x 16)
Most small household items will fit neatly into medium boxes. This could include kitchen appliances, toys, video games, clocks, and Tupperware.
Large Boxes (24 x 18 x 18)
These boxes are designed to carry larger, relatively lightweight items. Overloading a large box with heavy items could cause problems, so stick to items like lampshades, stereo speakers, board games, stuffed animals, pillows, towels, linens, and clothing.
Extra-Large Boxes (22 x 22 x 22)
Every home has large, bulky items that won't fit in smaller boxes. Comforters and pillows are some of the most common examples, but larger boxes also are great for towels, linens, and stuffed animals.
Other Supplies
Boxes obviously are not the only thing people need for a moving job. Bradtke Movers also offers box tape, packing paper, bubble wrap, shrink wrap, lamp boxes, and the special packing material necessary for dishes and other breakables.
Getting Your Packing Supplies from Bradtke Movers
Good supplies are key to a successful move. As with anything else in life, taking shortcuts with the quality of moving materials can impact the ease and convenience of the move itself. The professionals at Bradtke Movers not only are skilled in relocating the contents of your home or office, but we also provide high-quality moving materials to ensure those valuable items are protected throughout their relocation. Contact us today for an estimate so we can help you move to your new location with everything in the same shape as when you left.