Rely on Our Professionals for Moves Large and Small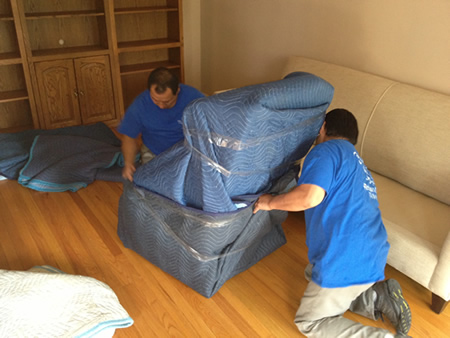 We Are Professional Movers Serving the Chicagoland Area
Bradtke Movers is a full-service moving company. Not only do we move offices, apartments, and houses, but we can also pack and unpack at the customer's request.
We can move just one piece or load and unload moving trucks, whether they are going out of state or coming into the state. Our license allows us to move anywhere in the state of Illinois so that we are able to accommodate many of our customer's needs.
We are fully licensed, bonded, and insured. We are regulated by the Illinois Commerce Commission.
Services Provided:
Free estimates
Packing: using either your materials or ours
Wrapping all items to prevent damage during the move
Extra protection for extremely fragile items
Piano moving: from spinets to grand pianos
Crating: if needed
Shrink wrapping of mattresses and box springs
Free delivery of packing materials
Disassembly and assembly of furniture
Experienced handling of fine art and antiques